My Ships and Career (so far)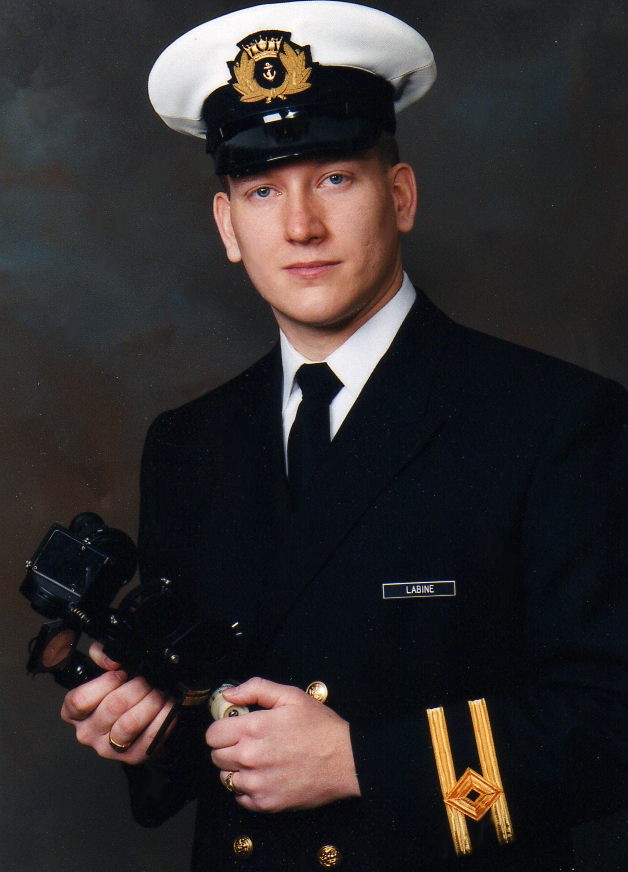 Hello! My name is Paul Labine and I have a great interest in ships and the sea. I am a qualified Master (NC) / Chief Officer (FG), with the task of helping to load, discharge & navigate ocean going ships safely and in a timely manner.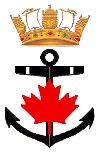 MY CAREER SO FAR (in chronological order):
I worked on the following ships as a sea cadet, seaman and/or officer cadet:
I worked as Third Officer aboard: (click the ship's name to see a picture)
I worked as Second Officer aboard: (click the ship's name to see a picture)
I worked as Chief Officer aboard: (click the ship's name to see a picture)
I worked as Master (Captain) aboard: (click the ship's name to see a picture)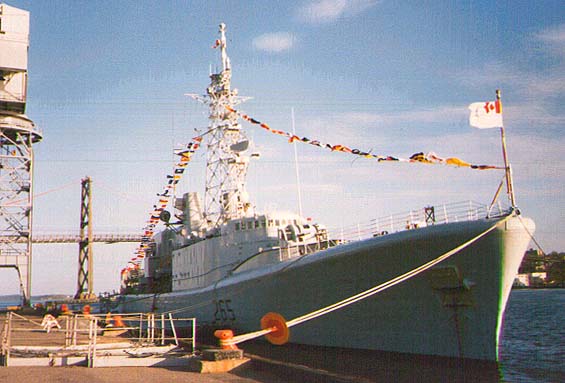 A brief synopsis of what I have been doing for the past 19 years as a licensed Merchant Marine officer:
I completed my Watchkeeping Mate's certificate of competency and my nautical science diploma in July 1995 and was looking for work at sea. My first job was ironically as a deckhand (and sail trainer but not an officer) on the largest fully operational wooden tallship under the US flag, the HMS ROSE. You may have seen it if you have watched the movie "Master and Commander" with Russel Crow. The ship that they call the 'Surprise' was actually the Rose dressed up. I worked on the tallship through the fall until it was Laid up in Bridgeport in November. I had joined the ship in September in Boston, where it was moored near the U.S.S. CONSTITUTION, and sailed (literally) as far as Norfolk often stopping in New York City's Pier 17 (South Street Seaport) not far from where the Twin Towers used to stand. It was fun but definitely not profitable.
My first job as an officer was as Forth Mate on the mv ARCTIC in January 1996. The ARCTIC was the worlds highest ice-classed Oil Bulk Ore carrier that operated in the Arctic in the summer months and Transatlantic out of the Port of Montreal during the winter. It had a specially fitted icebreaking bow that allowed it to service Admiralty Inlet in Canada's North West Territories. I was eventually promoted to Third Officer towards the end but had to payoff in Quebec City in May due to union rules regarding maximum tour lengths. I wanted to stay but the union (CMSG) had others in mind to sail as the 3/O. So from the end of May until November I "sat on the beach" fretting about when I was going to get my next ship. Companies in Canada were hiring only experienced mates and I was in the catch 22 position of having little of it. How do you get experience for a job that requires experience when you don't have any experience to get the job in the first place? That was my catch 22. But after six months I finally got a break when a major international shipping company decided to roll back wages and get rid of the pension plan. Suddenly they had lots of officer jobs to fill.
In November 1996, I began working with Shell International Trading and Shipping Company of London as a Third Officer. I joined my first Shell ship the LPG carrier ms ISOCARDIA in Pusan, South Korea after it had been delayed by a massive Typhoon off the coast. I worked on the ISOCARDIA for five months straight sailing from the Persian Gulf to South East Asian ports like the Phillipines and Singapore. I paid off the ship on April 16th 1997 in Singapore. I had two months leave back in Vancouver before heading back to sea again for my next stint.
In June 1997, I was working aboard the s.s. LIMA, in the Middle East, as Third Officer. The LIMA was a ULCC (Ultra Large Crude Carrier) oil tanker capable of carrying up to 378,664 cubic metres of crude oil. The ship had a deadweight of 318,013 tonnes, was 351.42 metres long (1160 feet - which was 68 feet longer than the biggest warship in the world - a U.S. Nimitz class aircraft carrier), and was operated by Shell International Trading and Shipping Ltd of the United Kingdom. In 1998, as she was quite old, the LIMA was returned to her owners and scrapped.
For the first half of 1998, I worked as Third Officer aboard the s.s. LNG FINIMA. The FINIMA is a Liquid Natural Gas carrier that was working in Southeast Asia (now she works a Nigerian-Europe run). She has a gross tonnage of 85,616 Tons and was built in 1984. Although actually owned by Bonny Gas and registered in Bermuda the FINIMA is still crewed by SHELL International Manning Services of the Isle of Man. She just came out of refit in Singapore in 1998 in preparation for her work transporting LNG out of Nigeria (on the west coast of Africa).
For the later half of 1999, I was in Australia, where I was working as the Third Officer of the s.s. NORTHWEST SEAEAGLE. This ship loads liquid natural gas at Dampier, Western Australia and takes it to various ports in Japan (where it is discharged). She is a large ship of 106,283 gross registered tons with four huge spherical tanks for the cargo. The ship is one of eight sisters working for the Northwest Shelf project.
In March 2000, I joined the s.s. GALEOMMA (ex- LNG ARZEW) in Charleston, South Carolina. The GALEOMMA is a twenty-one year old LNG carrier that had been laid up since 1980. Shell has reactivated the ship, for operation in its fleet of LNG carriers, and is now running it from Oman to Lake Charles, Louisiana. I was assigned to help in the reactivation of the ship and assisted in delivering the first cargo to Lake Charles. My main responsibility during the three month reactivation was ensuring that the ship's Life Saving Appliances (LSA) and Fire Fighting Equipment (FFE) were up to modern standards and regulations for sailing.
Over winter 2000/2001, I was working on the S.S. NORTHWEST SEAEAGLE, which runs between Australia and Japan carrying LNG. This is the same ship that I worked on in1999. It is also my favourite Shell run ship. She is in excellent shape and everything works smoothly.
From May until August 2001, I was working as the Second officer on the m.s. ISOMERIA (the sister ship to the ISOCARDIA). She is a Liquid Petroleum Gas carrier and runs between Australia, the Persian Gulf and the Philippines. She is one of Shell's smaller ships at 39,900 gross tons and carries 59,725 m3 of propane/butane.
For most of 2002, I was at home in Vancouver completing my Master Intermediate Voyage Licence. At the same time, I enjoyed sailing and refitting the sailboat I purchased in November of 2001. I intend to fix up this 40' steel hulled cutter rigged vessel for my upcoming trip to the South Pacific. I have named the vessel the s/v INTREPID in recognition of the famous WW2 fighting ships of both the the Royal and United States Navies.
I went back to sea November 2002 to work for Shell International Trading and Shipping Company (Stasco) as Second Officer in their Gas Fleet. I was working on the Shell manned LNG carrier S.S. BEKALANG for the Sultan of Brunei. This ship makes seven day trips between Brunei, on the northwest coast of Borneo, and Japan's east coast cities. I returned from sea in early March and was on leave for two and half months.
Most recently (May to September 2003) I was Second Officer on the brand new LNG carrier s.s. GALLINA. The Gallina is Shell's newest gas ship. She has a Moss containment system with five spherical cargo tanks and was built at Mitsubishi's yard in Nagasaki, Japan. She is not attached to any specific gas project but has been taking cargo from Oman to Japan via the Singapore strait and Oman to Spain via the Suez canal.
In October 2003, I went to Warsash Maritime Centre near Southampton to attend a Gas Tanker Safety course and Fareham, Kent on the Ship Security Officer course. I also had a chance to visit London and Portsmouth while I was there and particularly enjoyed seeing the H.M.S. Victory.
In December 2003 (before Christmas) I joined the m.v. ISOMERIA in Holland. The ISOMERIA is an old LPG carrier which had been working on the North Atlantic between Scotland (Braefoot Bay) and the U.S. eastern seaboard. I paid off the from the ISOMERIA in Cape Town, South Africa at the end of April 2004.
I joined the s.s. ABADI in Japan on August 1st, 2004. The ABADI is the Sultan of Brunei's newest LNG carrier built buy Mitsubishi Heavy Industries in Nagasaki. It has a Moss containment system and is very similar to the GALLINA. The ship transports LNG from Brunei to Japan and Korea on weekly runs. I paid off the vessel in Brunei on the 18th of November 2004.
After eight very long years working for SHELL INTERNATIONAL TRADING & SHIPPING COMPANY
it was time for a change. I learned a lot working on gas ships and steaming around the world but I wanted to take a different tack so I quit Shell and began looking for something else nautical to do.
For March/April 2005 I was working in Mexico on a diver charter live-aboard as the Mate. The vessel was called the m.v. NAUTILUS EXPLORER based out of Steveston, British Columbia. During the period I was on board she was taking 7-10 day dive trips from La Paz, Mexico to the Socorro Islands southwest of the Baja peninsula. Lots of big manta rays and sharks to see! Fantastic diving! I highly recommend it to all experienced divers!
On the 2nd of May 2005, I began work with BRITISH COLUMBIA FERRY SERVICES (BCFS). I was hired for the position of Master/Mate - Minor/Intermediate and was working as a licensed deck casual. This was an interesting job which required lots of travel up and down the British Columbia coast. I was not assigned to a specific vessel but instead jump around to various ferries filling in for people who booked time off or where they were short a deck officer. This enabled me to see lots of British Columbia and kept me from getting bored or tired of the same ferry run. I eventually was cleared as Master/Mate on 6 out of 8 ferries on the Northern Gulf Islands runs. This meant I had to remember how to load, navigate, and manage the crews on six different vessels. It was hard not to get the ships mixed up at times when one day you are operating an Intermediate ferry and the next day your working a minor ferry on a different island. My favourite was working as Captain on the mv Tenaka running between Quadra Island and Cortes Island at the North end of the Georgian Straight. It had a nice long run of 40 minutes and the ship had lots of power for its size. It was like a sports car compared to the lumbering 'bus' like larger ferries.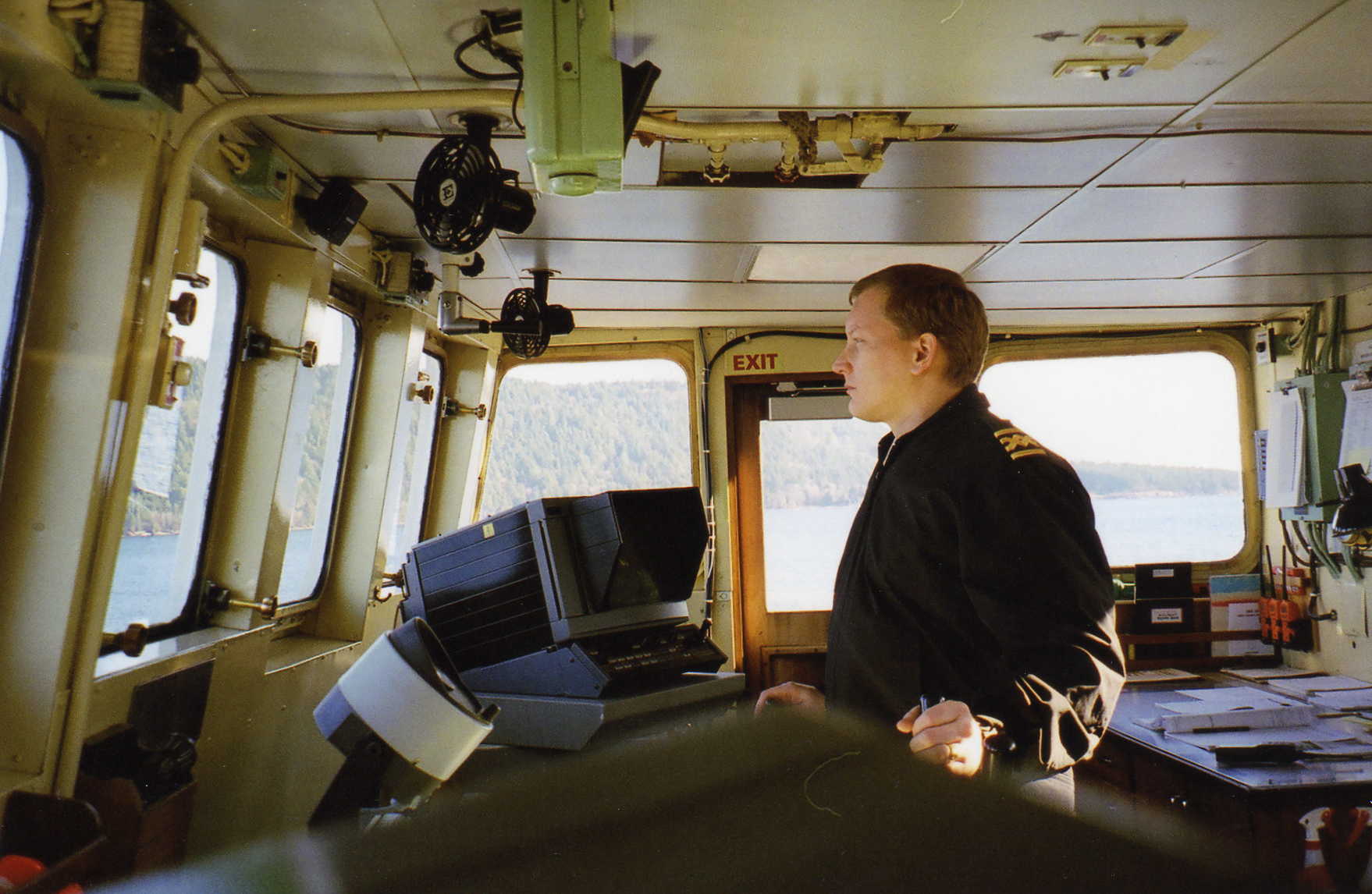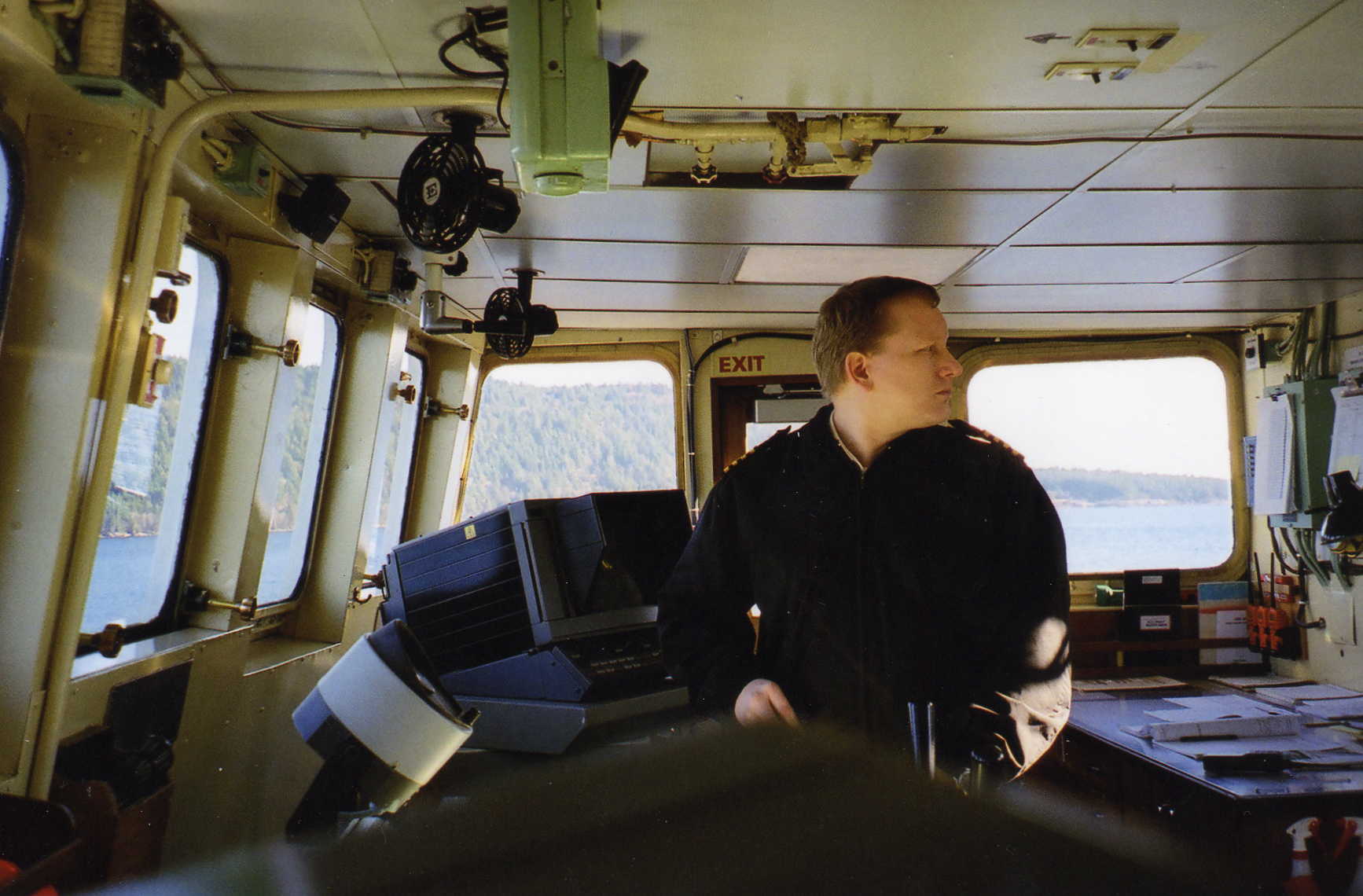 On April 1st 2006, I accepted a full time regular staffing pool officer position with BC Ferries out of the Swartz Bay terminal on Vancouver Island. I worked on the Mayne Queen and Queen of Cumberland as the Chief Mate. These two ferries serviced the Southern Gulf Islands connecting Pender Island, Mayne Island, Galiano Island, and Saturna Island with Vancouver Island at Swartz Bay. The work was hectic requiring me to load cars at Swartz Bay for 4 different islands at the same time! This means you had to make sure you placed the cars correctly on the car deck to ensure that they could all get off at the right islands and not get blocked in. I preferred working on the Mayne Queen with its Z-drive propulsion system. You could stop in a ship length and turn the ship 360 degrees on the same spot. The 'Cumbie' was bigger but with the two ramps it was a nightmare to load. My time at Swartz Bay was short though. I had just cleared as Chief Mate on the Queen of Cumberland when a major international shipping company came calling.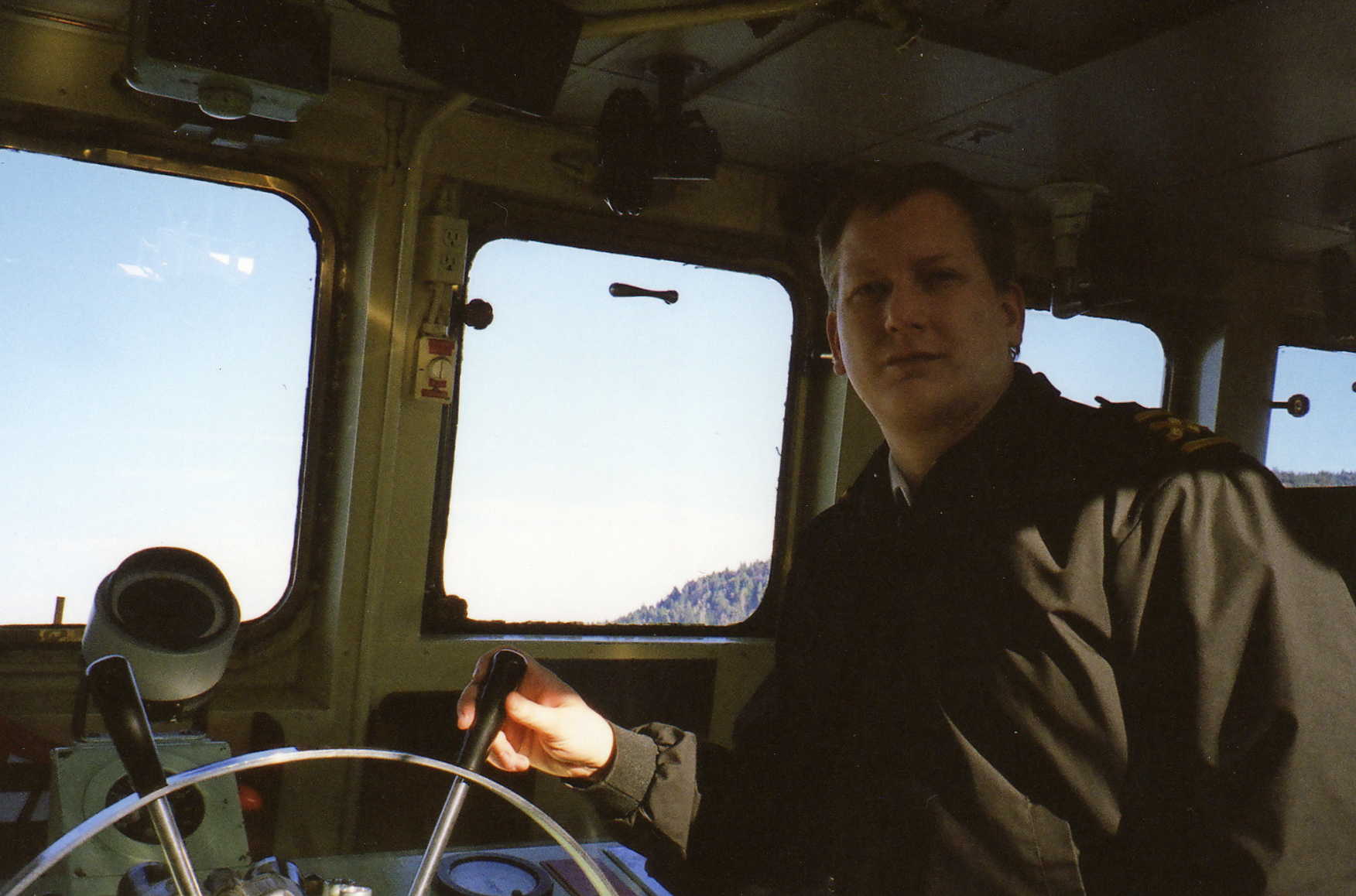 On June 1st, 2006, I was extremely delighted to start working for TEEKAY SHIPPING LTD. at their global head office in Vancouver as the Health, Safety and Security Coordinator. Teekay is one of the world's largest shipping companies dealing in the transportation of petroleum refined and unrefined and LNG. They operate 108 ships worldwide and carry 10% of the world's seagoing oil. My main function in the Health Safety Environment and Quality (HSEQ) department is to support the company's Designated Person Ashore (DPA) and assist as the Deputy Company Security Officer (DCSO). I coordinate things like the company's unannounced drug and alcohol testing program, the Fleet Security Environmental Training Officer program, and produce a monthly safety newsletter called LookOut! I also have a number of other little jobs which keep my busy including being a part of the company's Emergency Response Team should a major marine incident occur involving a Teekay vessel.
If there are any questions or you would like to contact me you can send me an email and I will respond as soon as I am able.
---
---
---

This Page was last updated:


10 April 2009